[ad_1]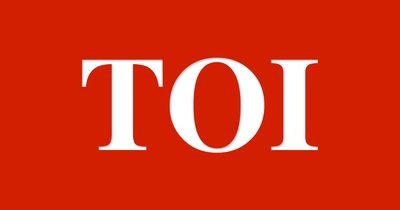 Jaipur: Nearly 65 per cent of schools in the state did not have an internet connection during the academic year 2019-20 right before the pandemic, says the ministry of education report released recently.
It exposes the state government's tall claims about reaching out to every student through online classes when only 36% of schools have basic internet connection.
Primary and upper primary schools have been closed since March 2020 and are relying on online modes of education. Experts have drawn conclusions from the UDISE 2019-20 report that a vast majority are unable to attend online classes considering that just 30% of schools have computers when the pandemic started.
Out of 1,06,420 schools in the state, 46,965 have computers and 38,651 have internet connection.
Hindu Singh Tamlore, sarpanch of Tamlore village in Barmer, said the village has a senior secondary school with a strength of 350 students with just one computer lying in a storeroom. "Internet comes with a phone connection with a minimum charge of Rs 300 against 1GB data per day. It is a bit expensive for the families here who come from low-income families. If we can have a computer lab in the school, students would have taken online education here," said Tamlore.
State award winner Girdhar Singh, principal of a government school in Malpura, is fortunate enough to have computers, internet and electricity connection in his village. "Several schools in nearby areas don't have any of the facilities and have been struggling to carry on with online classes," said Singh. The report says 23% of schools don't have a power connection, forget about any other facilities.
Educationist Damodar Goyal argued that the state should treat schools the way they are prioritising hospitals. He said, "Just as hospitals are being prepared for the third wave, schools should also be upgraded to at least run in a similar situation. Ramping up healthcare like purchasing oxygen concentrators, building oxygen plants etc should be complemented by providing computer labs and broadband connections in every school. If medical equipment will save lives, upgrade of schools will minimise the damage on learning."
Goyal said the government has to allow schools to open in a staggard manner considering that online education is a farce and would be the biggest injustice with students in low-income schools.
The state has, however, made significant gains in the gender parity index only in the primary section with 101 girls for every 100 boys while it goes down in the upper primary with 94 and further goes below to 89 and 87 in the secondary and higher secondary levels. The concerted efforts have narrowed the gap between the secondary and higher secondary level.
FacebookTwitterLinkedinEMail


[ad_2]

Source link