[ad_1]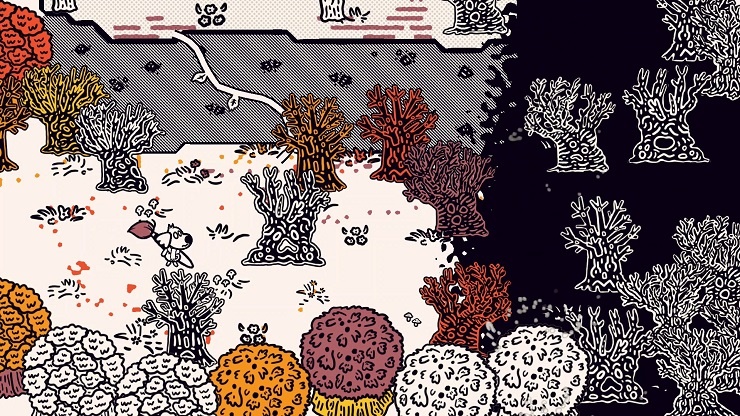 Chicory: A Colorful Tale has you reshaping the world with brilliant color, but there is something frightening hiding in this cheery place.
The game's world feels like you're exploring a living coloring book, one filled with all sorts of spaces and designs for you to fill in with your own creative choices. It gently coaxes you to give it life however you like, allowing you to create your own feelings and sensations in the world through the colors you pick. Your colors don't just change the hue of the place, but can coax mechanisms into motion, carry your character across distances, create light, and solve other puzzling issues everywhere you go. No matter what the problem is, a little paint can fix it.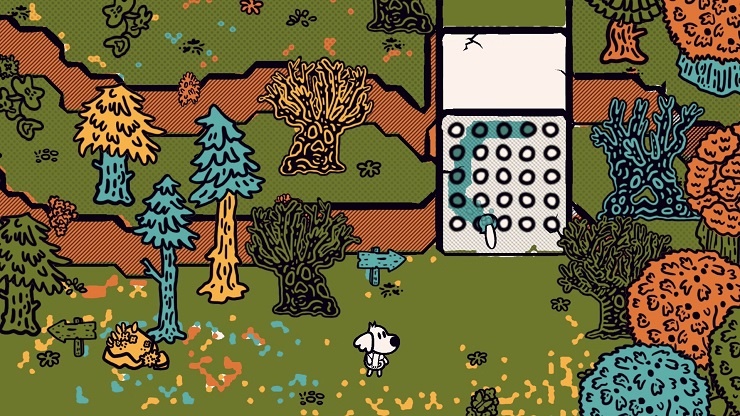 One of those problems seems to be an underlying darkness in the land. While much of what I've seen and played of this title has been cheerful and bright, there's definitely something unsettling lurking under the surface. Eyes peer at you from strange growths. Things and people you care about turn vicious. Visions of grim things come bubbling up from the normally-pleasant woods and people. Color and creativity and keys to playing the game, but that doesn't mean there isn't a spectre of doubt and fear that comes with it. Something I feel a lot of creatives know all too well.
Chicory: A Colorful Tale is a lovely game that inspires you to spread color and joy, but that doesn't mean it's a purely cheery experience. There's some darkness in there as well, but isn't that what will make your colors shine all the brighter in the end?

Chicory: A Colorful Tale will be made available today on the PlayStation Store and Steam.
[ad_2]

Source link