[ad_1]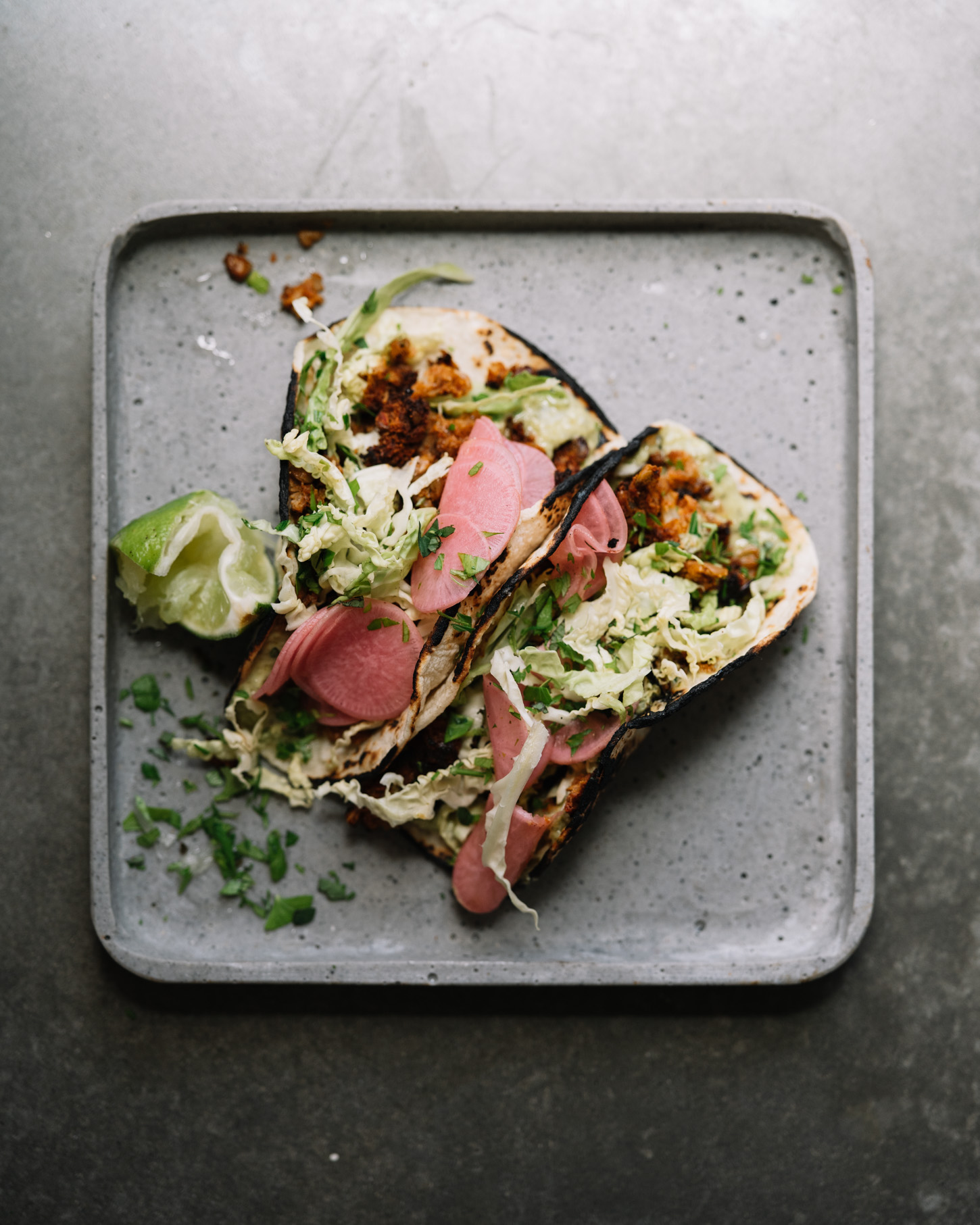 Ingredients
2 Tbsp. avocado or extra virgin olive oil
1/2 a yellow onion, roughly chopped 
3 garlic cloves
1 (1.5 lb.) head of cauli, leaves and core removed, broken into florets (or 12 oz. fresh, not frozen, riced-cauli)
3/4 tsp. Kosher salt/ 1/2 tsp. sea salt
Fresh ground pepper
1/2 tsp. cumin
1 tsp. chili powder
1 tsp. coriander
1 cup canned tomato sauce (I like Muir Glen!)
1 cup cooked lentils, drained
Instructions
Heat the oil in a large pot or Dutch oven. Preheat the oven to 400' and line a large rimmed baking sheet with parchment.
Into a food processor, add the onions and garlic. Pulse a few times to chop well. Transfer to the pot with the hot oil and give it a quick stir. Put the cauli florets into the food processor and pulse, scraping down the sides every few times until it is in tiny rice-like pieces. Add it to the pot along with salt and pepper, sauté about 5 minutes until things soften and get golden in places. 
Add the cumin, chili powder, coriander (or about 1 Tbsp. taco seasoning) and stir. Add the tomato sauce and lentils, stir again. You're going to think it looks like a soggy mess, but press on! Turn off the heat, let the mixture cool down. 
Transfer the cauli mixture to the prepared baking sheet and spread it in an even layer. Let all the steam off, then bake it in the upper third for 35 minutes, stirring once or twice during the baking time. Turn the oven up to 450', and cook another 5-10 minutes. Turn off the oven, but leave the tray in there for another 10-15 minutes to dry it out further. The moisture level will be different per person because some cauli can be pretty watery, lentils can have different textures etc. It should look a little charred in spots. Stir it around to cool.
Assemble as you wish – into a taco or roasted sweet potato or room temp into a taco salad. We didn't make it super spicy so it would be kid-friendly too. 
Store covered in the fridge for up to five days, or freeze for up to a few months.


[ad_2]

Source link